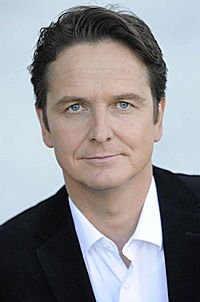 Born in Munich, bass Tobias Pfülb began his singing education as a member and soloist of the Tölzer Knabenchor. As third boy in Mozart's "The Magic Flute" he took his first steps on the operatic stage (Opera du Rhin Straßbourg, State Opera Stuttgart and Bavarien State Opera Munich). For Deutsche Grammophon he also recorded the same part under Herbert von Karajan.
Tobias Pfülb completed his studies at the Munich University (main subject: solo singing in concert and opera) and graduated with an Arts diploma in concert singing.
A series of master classes (William Cochran, Dieter Schweikart, Bodo Schwanbeck, Michael Rhodes, Nicolai Ghiaurov and Bonaldo Giaiotti) supplemented his further education as an opera singer.
Since then he has sung in numerous concerts in Germany, Austria, Italy, France, Hungary, Greece and Mexico, together with the Chorgemeinschaft Neubeuern under Enoch zu Guttenberg, the Tölzer Knabenchor under Gerhard Schmidt-Gaden, the Stuttgarter Kammerchor under Frieder Bernius, the Ensemble Prishna under Christoph Hammer, the Ensemble Estampie and the Ensemble SzenAria.
From 1998 to 2002 Tobias Pfülb lectured regularly at the Augsburg Conservatory.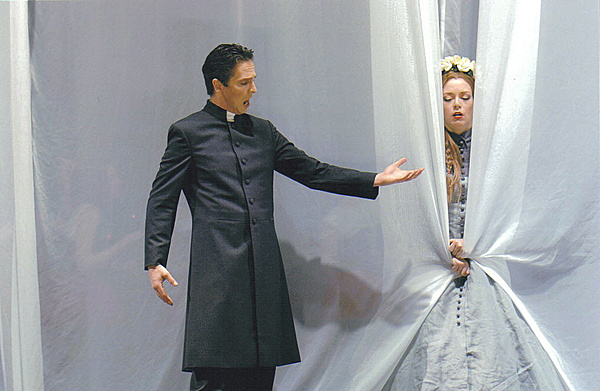 Some of his first guest performances in operatic roles led Tobias Pfülb to the "Pasinger Fabrik" Munich, the "Ekhof Festival" in Gotha and the "Ostseefestpiele" in Stralsund (1995-2002).
From 2003-2007 Tobias Pfülb was a member of the ensemble of the "Vereinigte Städtische Bühnen Krefeld-Mönchengladbach", where he built up a diverse repertoire, singing the following major roles: Don Pasquale in Donizettis opera of the same name, Plumkett in Flotow's "Martha", Colline in Puccini's "La Bohéme", Angelotti in "Tosca", Raimondo in Donizetti's "Lucia di Lammermoor", Le Bailly in Massenet's "Werther, Dottore Grenvil in Verdi's "La Traviata", Eremit in Weber's "Freischütz" and Sarastro in Mozart's "The Magic Flute".
Since 2007 Tobias Pfülb has been appearing free-lance at the "Theater Eggenfelden", the "Theater Koblenz", the "Theater Hagen" , the "Landesbühnen Sachsen", the "Musikalische Komödie der Oper Leipzig", the "Staatstheater Oldenburg", the "Theater Aachen", the "Theater Plauen-Zwickau", the "Landestheater Neustrelitz", the "Theater und Philharmonie Thüringen Gera Altenburg", the "Südthüringisches Staatsthater Meiningen, the "Pfalztheater Kaiserslautern", the "Staatstheater Augsburg", the "Saarländisches Staatstheater Saarbrücken", the "Schlossfestspiele" of the "Mecklenburgisches Staatstheater Schwerin" , the "Carl-Orff-Festspiele Andechs" and the "Opernfestspiele Heidenheim".
Vita by Tobias Pfülb